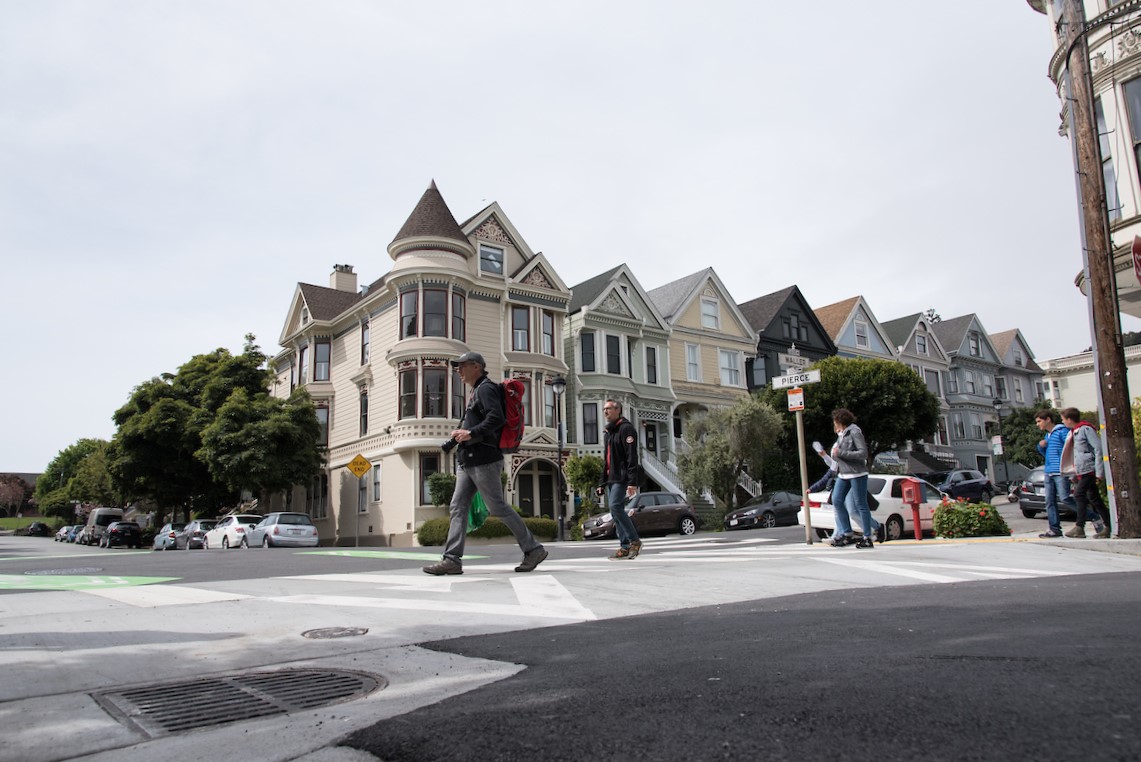 With travel limited and in-person training and conferences off the table for now, we're compiling a running list of online training, networking and learning opportunities related to walking and pedestrian safety.
Organizations like America Walks, the Association of Pedestrian and Bicycle Professionals, the Institute of Transportation Engineers, Pedestrian and Bicycle Information Center, Vision Zero Network, American Trails, Eno Center, American Public Health Association and the Transportation Research Board are all putting together excellent online sessions that can help communities advance walking and pedestrian safety.
This list will be updated as new sessions are scheduled. Follow us to stay up to date and share sessions you're planning.
Apr 14 – Cross-Sector Collaboration: Making Partnerships Work for Your Community (APHA)
Apr 15 – Planning Physical and Digital Infrastructure for Micromobility (APBP)
Apr 15 – Unusual Bedfellows: Expanding and Developing New and Different Partnerships (America Walks)
Apr 15 – Case Studies on Curbside Management from San Francisco (ITE)
Apr 18 – Innovative Roundabout Applications (ITE)
Apr 21 – Preparing for the Day After: How Micromobility Can Get Communities Moving Post-COVID (Lime)
Apr 22 – Considerations for Selecting Pedestrian Hybrid Beacon Locations (PBIC/FHWA)
Apr 23 – Introduction to Data-Driven Safety Analysis (ITE)
Apr 27 – The Intersection Between Health and Transportation (TRB)
Apr 28 – Enhancing Mobility, Access and Safety for Pedestrians: Part I (PBIC/FHWA)
Apr 29 – There's No Tool Like Curbs (Eno Center)
Apr 30 – Enhancing Mobility, Access and Safety for Pedestrians: Part II (PBIC/FHWA)
May 5 – Words Matter: Effective Vision Zero Messaging (Vision Zero Network)
May 13 – Defining Space: Land-Use and Zoning to Promote Walkable Communities (America Walks)
May 14 – Common Ground: Shared Goals for the Trails and Health Communities (American Trails)
May 20 – 2020 Vision: Through the Lens of Equity (APBP)
June 10 – Enhancing Walkable Spaces through Public Art (America Walks)
June 17 – Taking Steps Toward Measuring the Pedestrian Environment (APBP)
June 25 – The Greenway Imperative: A Call to Action (American Trails)