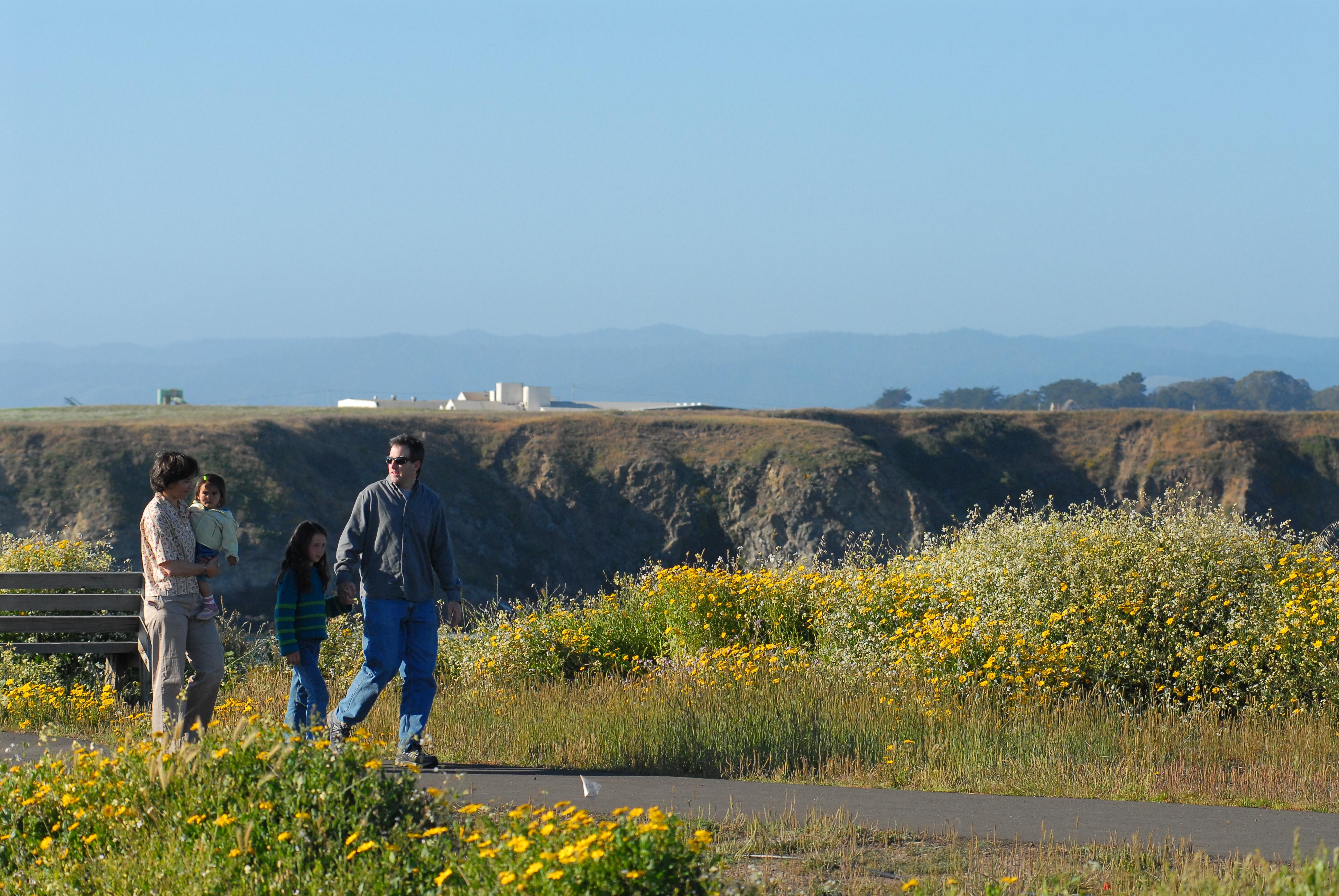 Walk Friendly Communities range in population size from 2,000 to more than 8 million, and opportunities to create welcoming environments for people walking exist across that spectrum. In January of 2017, the Federal Highway Administration (FHWA) released Small Town and Rural Multimodal Networks (STAR), a guide to help assist rural communities and small towns in improving conditions for bicycling and walking.
Building on FHWA's 2010 policy statement regarding the provision of multimodal facilities, the STAR guide emphasizes the contribution bicycle and pedestrian friendly infrastructure improvements make to livable communities. The authors highlight the unique ability of many small towns to provide a well-connected pedestrian network due to their smaller total area, and traditionally compact town centers. A priority is placed on ensuring the safety and comfort for all ages and abilities, regardless of income level. Many designs detailed in the guide can be found in Walk Friendly Communities across the country.
Drawing on resources from the American Associate of State Highway and Transportation Officials (AASHTO), FHWA, and US Access Board, STAR compiles ideas and infrastructure designs applicable in small towns and rural areas. The accompanying website distills the publication's guidance and includes an image gallery.
One of the treatments described in the publication, a 'Yield Roadway' is a mixed traffic space meant to be utilized by pedestrians, bicyclists, and low speed motor vehicles concurrently. Application is best primarily on local residential roadways with 20 mph speed limit or lower, and very minimal traffic volume. The treatment is ideal in environments where most of the road users are familiar with the setting. A 'Yield Roadway' in Sisters, OR, is highlighted on the Rural Design Guide website. Comparisons can be drawn to shared streets, or the Dutch woonerf, or a low-speed neighborhood street.
A 'pedestrian lane' is an interim improvement that can provide some visual separation on streets with low to moderate speeds and volumes. Fergus Falls, MN, has a pedestrian lane near Lake Alice. In a state like Minnesota, a pedestrian lane can provide an easily plowable walkway in the winter months.
Sidewalks, shared use paths, and sidepaths are examples of physically separated facilities. Many Walk Friendly communities have excellent networks of sidwalks and off-street paths. A few examples include:
Small Town and Multimodal Rural Networks notes the diverse conditions and broader challenges inherent in designing multimodal networks outside of urban America, but focuses on the benefits such as improvements in community livability, public health, and safety. With the website as an enhanced resource, Small Town and Multimodal Networks is an excellent starting point down the walk friendly path.