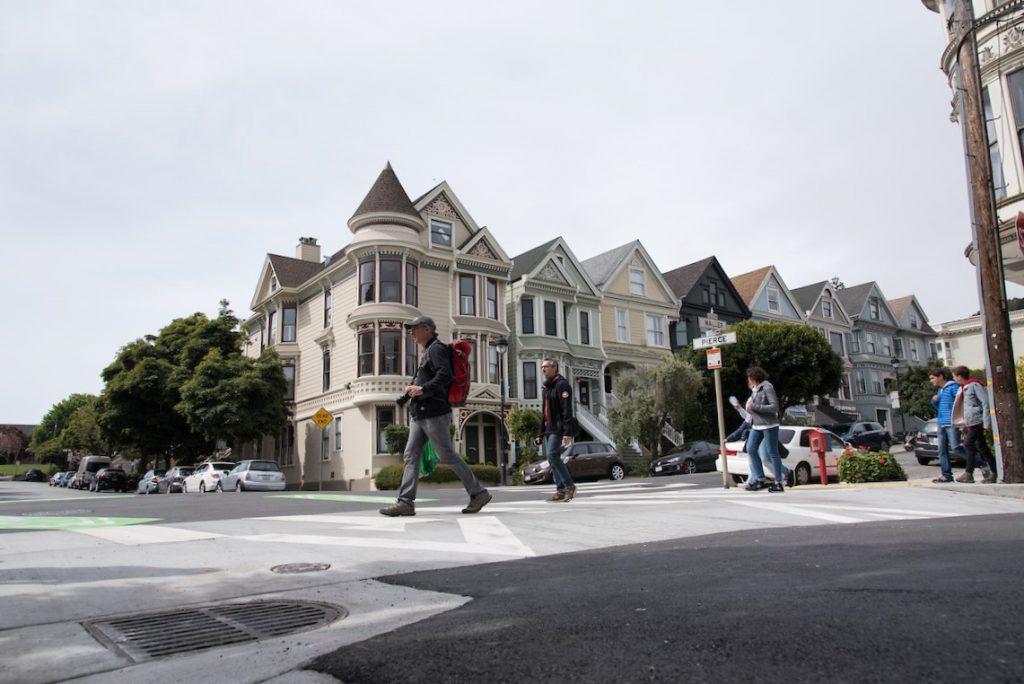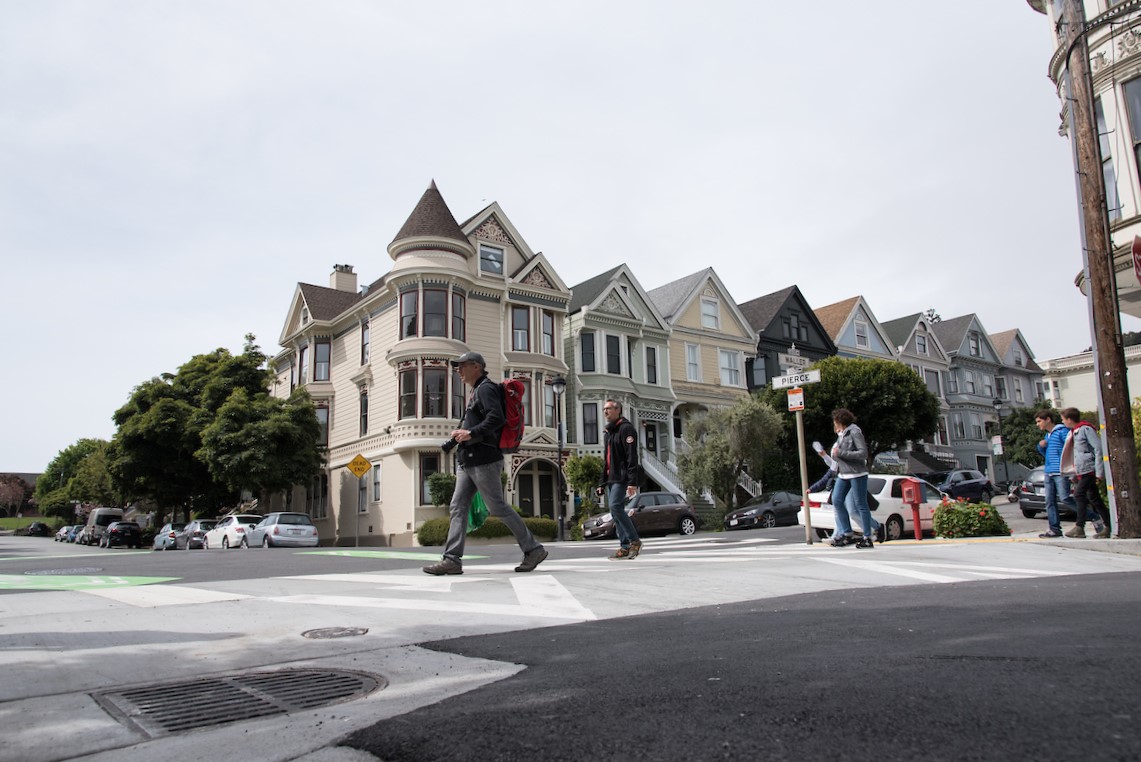 CHAPEL HILL, N.C., April 16, 2019— The Walk Friendly Communities program (WFC) celebrated its ten-year anniversary with designations for four communities, recognizing their commitment to prioritize pedestrians and create safe, comfortable and inviting places to walk. The designations include a Platinum-level designation for San Francisco, CA, only the third community to receive that honor.
These communities showcase the bold steps that cities and towns can take to prioritize people on foot. Communities recognized by the Walk Friendly Communities program include.
Platinum:
San Francisco, California
Silver:
Portsmouth, New Hampshire
Bronze:
Cedar Rapids, Iowa
Lakeland, Florida
WFC is a national recognition program developed to encourage cities and towns across the United States to develop and support walking environments with an emphasis on safety, mobility, access, and comfort. Sponsored by FedEx and managed by the University of North Carolina Highway Safety Research Center (HSRC), the program distinguishes communities leading the way in walkability and seeks to share their stories to inspire other communities to move towards their own innovative solutions. In the ten years since the program began, it has recognized 73 cities across 32 States with Walk Friendly designations.
"We're thrilled to celebrate ten years of Walk Friendly Communities by welcoming new cities and towns to the program," said Dan Gelinne, WFC program manager. "It is especially encouraging to see such impressive programs from a wide range of community sizes."
Cities and towns interested in joining the ranks of Walk Friendly Communities are encouraged to submit an application. The next round of applications is open now, and submissions are due by June 15, 2019. Interested communities are encouraged to visit www.walkfriendly.org to learn more about the program and review the application process.
"FedEx is proud to sponsor the Walk Friendly Communities program. As part of our FedEx Cares commitment to invest $200 million in 200 communities around the world by 2020, this program has had a far-reaching impact across the United States in making communities safer for pedestrians," said Jenny Robertson, vice president, FedEx Communications.